EXELIXI ZOIS went on a visit to the Planetarium of the Eugenidou Institute, to attend the digital performance called "the death of the Dinosaurs». Our visit began with a tour to the interactive exhibition on Science and Technology at the same location.
At 10:30 children from the Children Village SOS Vari , the Girls' Home Agios Alexandros and the Christodoulio Girls' Orphanage , institutions with whom EXELIXI ZOIS first began its work ,escorts as well as members of EXELIXI ZOIS met at the entrance of the Eugenidio Institute and went to the museum of Science and Technology. There they had a chance to experience hands-on Maths , Physics , Biology, Robotics and Information Technology .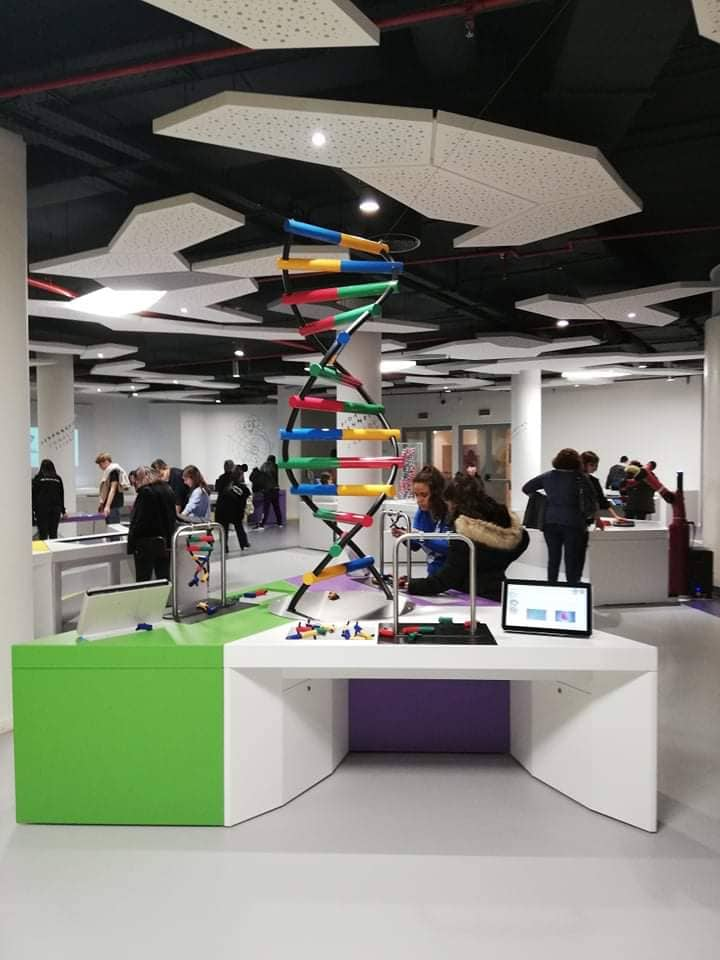 Later they all moved into the room that has the most advanced planetarium in Europe, which projects masterpieces of computer animation. The children watched in awe as they learned more about the dinosaurs and their disappearance in such surroundings. The youngest of our little friends couldn't contain their excitement at what they were watching.
Finally the children were shown into the room containing exhibits from the petrified forest of Lesvos , and were able to see Sekoia trees and Dinomonsters.
About 70 children with their escorts as well as members of our NGO went on this visit.
These activities are a donation of the Evgenidio Institute towards the children participating in our program.
EXELIXI ZOIS
The NGO EXELIXI ZOIS was founded in March 2018, and is aimed at minor, adolescents and adults of post-adolescent phase coming from closed care child protection institutes. Our mission at EXELIXI ZOIS is to assist in the care of adolescents aged 12-17, as well as energetically contribute to the care of young people aged 18-25 leaving institutions. We aim to make the transition of one age spectrum to another as smooth as possible and to assist these young people, with the proper care, to claim a bright and confident future for themselves.
The (ISFN) Stavros Niarchos Foundation supports EXELIXI ZOIS
The founding of EXELIXI ZOIS was made possible with the valuable contribution and assistance of the (ISFN) Stavros Niarchos Foundation .The ISFN , with its founding donation ,supports the first steps of NGO EXELIXI ZOIS ,and more specifically ,actions on education ,sports , artistic and social development as well as the psychological support of young people who reside in closed care institutions.