In the framework of its actions ensuring access to its beneficiaries to cultural events, EXELIXI ZOIS arranged their first visit to the National Opera house in order to attend the performance entitled "FOUR SEASONS" Patari Project, at the alternative stage, a music theatre aimed at children and young people.
The performance attended, "FOUR SEASONS "by Antonio Vivaldi, is a timeless masterpiece on the changes of nature and the circularity of time in an original performance of "green" character at the Alternative stage of Stavros Niarchos Cultural Center.
Everybody enjoyed the performance which kept their interest until its closing scene. Moreover, recycling was the focal point of the performance as everything, even the actors' spectacular costumes were made using disposable plastic, such as plastic bags, bottles and straws and gloves.
The play introduced us to the four seasons: winter, spring, summer and autumn, which enjoy their lives to the full, so much so that they start to ignore everything else. The Four Seasons are among the most popular works ever written, one of the most beautiful of the baroque era.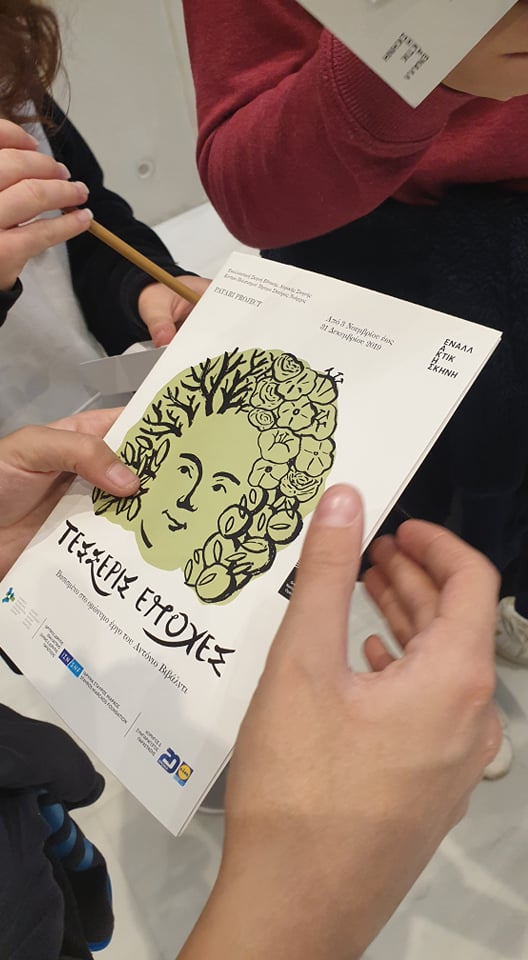 12 children and two escorts from the Girls Home 'Agios Alexandros' as well as the team from EXELIXI ZOI attended. The performance lasted about 1,5 hours and it was held at the Alternative stage of NOH.
The tickets were kindly donated by the National Opera House.
EXELIXI ZOIS
The NGO EXELIXI ZOIS was founded in March 2018 and is aimed at minors and adults of adolescent or post adolescent age, coming from closed child protection institutions. Our aim at EXELIXI ZOIS is to take care of young people aged 12-17 as well as care for those 18-25 who have left or are leaving institutional care. Our actions aim to ensure that the passage from one age group to another is done smoothly and that at the same time these young people have all the support, practical and psychological, to be able to claim a better future and face tomorrow with confidence.
ISN (The Stavros Niarchos Foundation) supports EXELIXI ZOIS
The founding of EXELIXI ZOIS was made possible with the valuable contribution of the ISN,The ISN with its founding donation supports the first steps of NGO EXELIXI ZOIS, and in particular actions aimed at educating, exercising ,assisting the cultural and social development as well as the psychological support of young people living in closed care institutions.